Spray Gun
SIMPLY INDISPENSABLE IN THE CLINIC, LABORATORY, OR MEDICAL PRACTICE
THE SELECTA SPRAY GUN WITH CONUS AND WITHOUT TUBING CONNECTOR
---
THE PRACTICAL SELECTA TABLETOP ROSETTE
The tabletop rosette, a threaded hollow cylinder, facilitates the installation of the Selecta Spray Gun in the sink or a countertop. The spray gun is then within easy reach. The tubing with the respective connector to the water or air supply is stored away underneath the counter or sink, thus keeping the work area clutter-free.
Tabletop Rosette w / nut 54 mm
The complete Selecta Spray Gun Set consists of a spray gun, tubing, water connector, attachments with storage rack and mounting hardware. It is available in the following versions:
Complete set Standard set - 8 attachments
½" connector
¾" connector
---
A SET OF ATTACHMENTS THAT MEETS EVERY NEED
Rinsing, suction or drying in every area of application is made possible through the set of 8 attachments. The standard set of 8 attachments is delivered on a stable storage rack for mounting on the wall. All attachments are kept within easy reach.
Attachments:
1. For catheters, valves etc.
2. For drainage tubing
3. Spray jet for rinsing out glassware etc.
4. For syringes and cannulae with Record cone
5. For measuring and blood pipettes
6. For syringes and cannulae with Luer cone
7. For bottles and Erlenmeyer flasks
8. Water jet pump for suction cleaning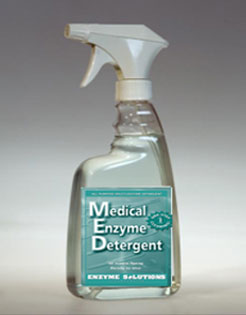 The Selecta Spray Gun features a new type of internal flow control mechanism. It permits the smooth and simple adjustment of the water or air flow across the entire range of the trigger movement. The desired maximum flow can be set by using the small knurled screw located behind the trigger. It is then regulated via the trigger up to the set maximum value.
All attachments are connected to the spray gun by seating them on the safety cone located at the spray gun tip. Even high pressure cannot disconnect them.
The gun grip is heat insulated.
The Selecta Spray Gun can be ready for operation very quickly:
1. The storage rack with the attachments is fastened to a wall near the sink or work area.
2. The tubing is connected to the tap with a threaded connector (sizes: 3/4", 1/2").
NOTE: If the spray gun is to be operated with compressed air, the tubing must be connected to the air supply by means of a suitable connector (can not be supplied by Falconfire Inc.).
Product numbers:
VAN240397 Complete set with ½" connector
VAN240398 Complete set with ¾" connector
VAN240400 Tabletop Rosette